By Rachel France MT DipITS MBCA DTLLS – Specialist Biomechanics Coach, Programme Director & Master Trainer for Intelligent Training Systems
Choosing a new career is not something you'd enter into lightly. For many choosing a health and fitness instructor training course is a life-changing process, so you'll want to be sure your course covers everything you need. So, if you've ever wanted to leverage your passion for fitness into an exciting and prestigious career as a fitness professional and take advantage of highly sought-after job opportunities, you need to have the right skills, qualifications and connections.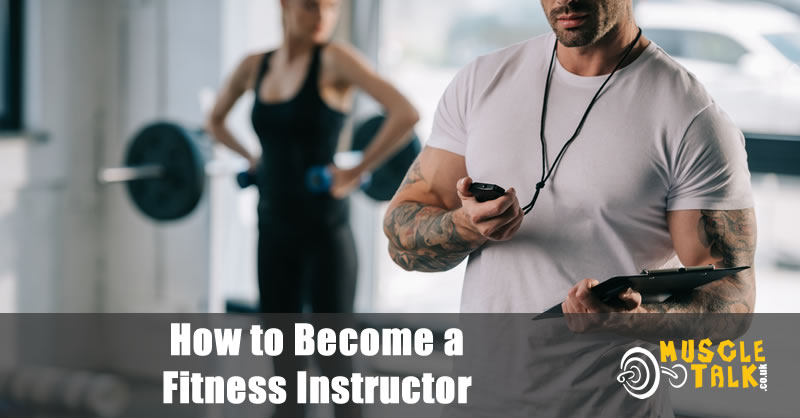 The gym floor is varied, often challenging and most of all, fun. You will have the opportunity to improve customers' overall well-being, enhance their fitness levels, improve their confidence and help them train for specific sports or events. You will be designing tailored gym programmes, encouraging gym users to train effectively and ensuring that they work out safely.
The beauty of the fitness industry is the ease of which you can access it. Even though there are a wide variety of specialist areas, you can in fact become multi skilled relatively quickly, cheaply and easily. If you have already experienced the gym environment the transition is likely to be an easier one than for those who have never set foot in a gym. Yet anyone can do it if they have an interest in exercise. It is also possible to gain qualifications while still working full time via online courses.
As with all professions there is a series of levels to be attained for recognition of certain skills but to become a qualified fitness instructor can take literally a few weeks or can even be completed on line from your own home. Which route you take should depend upon your learning style or your previous experience.
While I had many years' experience of exercise prior to gaining my fitness instructor award, I chose the longer more in depth route for a couple of reasons. My learning style is very much kinaesthetic, which means I have to 'do' it to learn and remember it. My ability to retain information purely from reading is often not enough, although I have improved this skill with practice. Another reason was that I wanted to be the best I could be at this role and I wanted to gain a superior skill set rather than just the certificate. So I researched local training providers and found a very highly reputable company who would train me in the class room over 6 weekends: total of 14 days, but please note this was 15 years ago.
From my experience, since then I believe I had the training I paid for, which was one of the more expensive courses, but I got face to face hands on training for almost all of the criteria. Being mainly a practical skill set, the training I got was perfect for my learning style.
The point I want to make here is that it shouldn't just be a case of how much the course costs and where it is running. It has to ultimately be delivered in the way you learn best for you to be able to retain the information, enjoy the training and be the best you can be! So if you are happy to educate yourself from home with the online support of a tutor then you could do the entire qualification online. But if you are a kinaesthetic learner like me then maybe you should find a course that has face to face learning days.
The level of assistance from a tutor is usually what dictates the price due to the costs to the training provider. Now if you ask people in the industry who you should train with you are likely to hear a variety of responses based on individuals' experiences. My strongest recommendation is to speak to as many people as you can and research as many training providers as you can and find out what each has to offer. Rather than just taking the first response or your mate's opinion find out how much support you will be given as part of the course costs.
Choosing a Course – Summary of Considerations
Price: you will pretty much get what you pay for, so I strongly recommend you don't just do the cheapest that you find. Research what you are actually going to get for your money.
Qualification: ask about the recognition the course will give you and also who recognises it. There are governing bodies well recognised in the industry.
REPS: the Register of Exercise Professionals has been formed to give these types of exercise professions some standards, which they did not have previously. Many of the larger health club chains require you to be a member of REPS to employ you. What this means is you would need to become a REPS member and also gain REPS continued professional development (CPD) points by attending REPS recognised courses. You need to gain 24 CPDs every 24 months and 'qualifications' are usually about 20 CPDs. So, if your fitness instructor course is REPS recognised, you will already have gained most of your allocation for your first 24 months in the industry.
Attendance vs. Online: This really is down to preference and learning style. However, in my opinion, exercise professions are very practical and the attendance experience had huge value.
Mentoring and support: Always ask what support is offered by the training provider to ensure you are successful. Do not suffer in silence as the training provider wants you to pass as much as you do! They only know you need help if you ask so use them as much as necessary. If you have special learning requirements don't be afraid to tell them.
Look out for those little extras that training providers offer that will make you stand out from the crowd. It could be another qualification like studio cycling or circuit training or it could be an additional skill such a biomechanical screening. These little extras can make all the difference in getting you noticed when a fitness manager reads your CV when you apply for a new job.