This is just a short guide on what to look for when picking a place to pursue your fitness goals; you may disagree with some points, it is entirely my thoughts on the subject.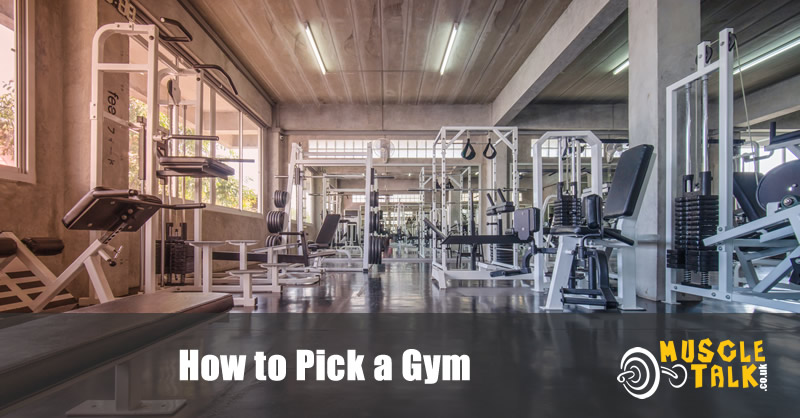 1) Deadlifts
Even if you haven't found out that a deadlift is one of the best strength and development exercises on the planet yet, and that done correctly can save your back not wreck it, there is an important question to ask of your gym: 'Where do I do deadlifts?'
Any answer that is no, you can't do deadlifts here, or anything that suggests the discouragement of deadlifting – walk away.
2) Licensed bar
A licensed bar has nothing to do with health or fitness, wtf is one doing in a gym! Spotting this will save you time as you can turn round and walk right out or save yourself the bother of actually going there.
3) Will you really?
Ask yourself this question about the place. For example, that children's pool is really nice, but are you really going to use it, given that not only will it mean spending £11 extra to bring the other half and the kids, but that in the last year you went swimming with them a grand total of zero times. The same applies to saunas and Jacuzzis: awesome, but you have put off going to the gym because you don't have time for a workout, but you have suddenly got the time for a workout and sauna?
The same applies to bargain off peak memberships; suddenly you are going to be up at 5:30, hit the gym for 6, and bash out a full day at work; interesting theory when in reality you are presently waking up at the last possible second and continually rushing out the door in a state of constant disorganization.
Be honest with yourself!
4) Is it cosy and welcoming?
Not the gym staff, the place. It's a gym not a hotel; gyms are places where work gets done, where people do stuff. In a good gym, people push themselves to their physical limits, some are battling inner demons with the iron; cosy is something it is not. I own a gym, but the place still has the power to intimidate me because when I come to train I know what I face.
5) Are they happy to see you?
Gym staff, especially the owner should be happy you are there; yes they may be 300lbs and built like a brick out-house, but you should be welcomed and made to feel like they want you there. They may not have amazing people skills and be able to deliver exceptional customer service, but there should be a genuineness in the fact that they want people in their gym and that they want those people to be improving.
6) Check out the equipment
The idea is to get a feel of importance: a 10,000sq ft gym with one flat bench and 12 rows of brand new cardio equipment tells you that weights are not only not a priority, but an after thought. Again, is it all shiny matching, sure in a new gym it could all be new, but is it all from the same manufacturer?, Even if the colour matches, does it have pieces from different makers? The simple fact is no one company makes the best version of everything. A good gym is trying to have effective equipment first, cosmetics should be second: it's all about priorities.
7) Do the members all look like you?
If you are a beginner, or have gotten out of shape, then this is a really bad idea because it means no one is making progress. Look for a gym where there are people at various levels. A good gym will attract the behemoths and freaks, but it will have people at the levels before that, some because they want to be behemoths and freaks, and others because they know that those behemoths and freaks know how to lift and get strong.
Having people slightly ahead of you is motivating, having that and someone miles ahead should be really motivating, but it should also show that you are in a place with all the tools needed to get there and stay there.
8) Do you even lift bro?
The best gyms I have been to have all been owned and operated by lifters, be it bodybuilders, powerlifters, strongmen, Olympic lifters or even another sport; the people owning and running it use the place themselves. They are personally invested in their own facility, and are interested in lifting, even if their own competitive days are over.
That is not everything, but it is a good place to start. A gym is a functional environment first and foremost, so when you are picking one, it pays to look for a gym that has kept that function as its primary focus. Think very carefully before committing to gym membership especially as you might then be locked in for a minimum term – it can be an expensive mistake to make.