This is a historic interview from January 2008 by James Collier
James Collier: Hi James, I know you are very busy with the Arnold Classic coming up in February and your work commitments, so thanks for agreeing to take part in this interview for us!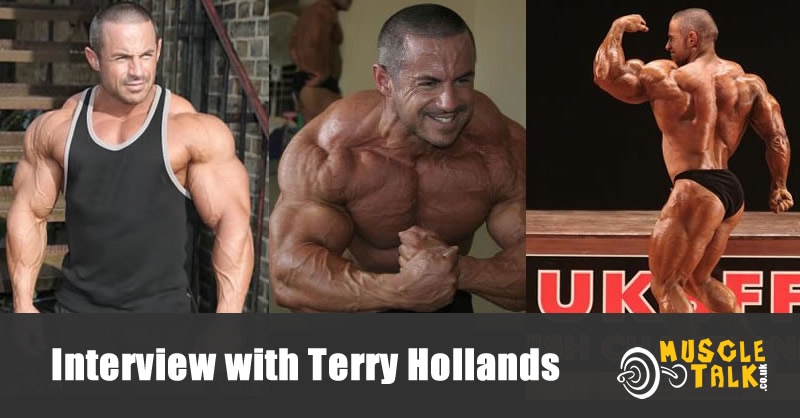 How old were you when you started training and how old are you now?
James Llewellin: When I started training seriously I was around 27, I am now 34 so I guess around 7 years in total.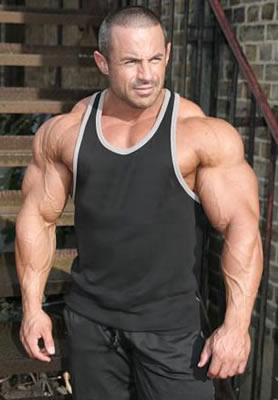 JC: What made you decide to start working out?
JL: I 'played' with weights whilst at school and helped our PE teacher put together an old multi gym. We added a few more bits to it over the months and that's where I got into it but soon got distracted by normal teenage stuff. It wasn't until around 10 years later that I thought, 'yeah, let's give that a try again'
JC: You won the first competitive contest that you entered but at what point did you realise you wanted to start competitive bodybuilding?
JL: That day I was well and truly bitten by the bug. I remember it like it was yesterday. I was standing backstage so nervous looking at all these guys twice my size and thinking 'what the f*** am I doing here?!' I think I weighed about 11st something and the guy that took second was around 17st!! When I won I was in shock, there I was oiled up in a pair of pants with people cheering. It was very surreal!
JC: Where abouts are you from and where do you train currently?
JL: I currently live in North Kent, near Sittingbourne. I train mainly at the Ministry of Muscle in Aylesford, Nr Maidstone but I also train at Peak Physique from time to time too which is located about 2 miles away in Sittingbourne.
JC: We all know you're in great shape, but just how tall and heavy are you, (off season/competition weight)?
JL: Well this is an odd one. At school I was 5'5″ but now when I was measured a few weeks ago I was 5'3″!!!
My off season weight was around 13st until last year, now it's around 14st 7lbs. I don't know what I will compete at this year but it will be under 14st 2lbs (90kgs), probably around 13st 10-12lbs (87-88kgs). At the British in Oct I was around 13st 6lbs (86kgs).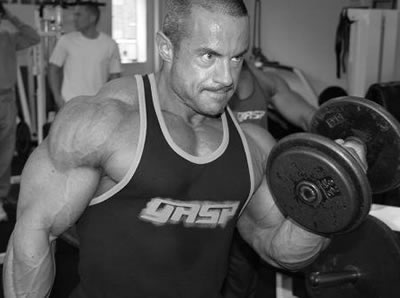 JC: What are you ultimate goals in your bodybuilding career?
JL: I don't set myself long term goals, just lots of smaller goals. This year I want to win my weight class at the British and then the overall. I also want a good showing at the Arnold and show that us Brits can hang in there with the American guys.
JC: What's your marital status and does your partner support you in your training?
JL: I am married to Nicki. We have been married for nearly 5 years now and have been together nearly 10. She is very supportive and can be heard screaming support at all my shows. She's never trained or been to a gym but that's what makes our relationship work; we always have something to talk about outside of bodybuilding.
JC: What's your job and how long have you been doing it?
JL: I am currently a Level 3 Personal Trainer but I also advise people on contest prep and also give a lot of dietary advice to clients online.
JC: You are currently sponsored by www.myprotein.co.uk – they certainly have a great reputation in all respects, but why did you choose them to be your sponsor?
JL: Firstly I wanted to be associated with a very successful British company, which MP is. Secondly they have a real passion for bringing the best quality and best range of supplements to the market at very sensible prices. They are also passionate about me and their other sponsored athletes, so it's a real two way thing we have going on.
JC: And which supplements do you use?
JL: Where do I start?!! My staples are Impact Whey, Total Protein and Waxy Maize Starch. I also use their Total Performance multi vits and minerals. I use their CEE and their Peptide Bonded Glutamine as well as their pre workout formula 'Pulse'. I also use an array of their fat burners including Sida Cordifolia, Caffeine Pro and Acetyl L Carnitine.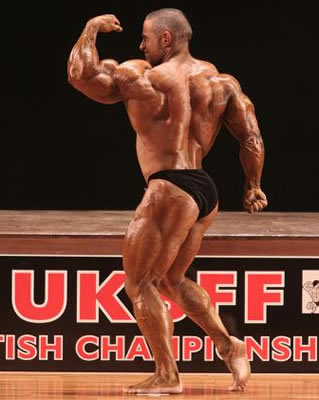 JC: Off season, do you eat clean or do you allow any junk food in your diet?
JL: My off season used to be completely off. Off training, diet, supplements etc. I only really used to eat clean pre contest, then everything would be weighed to the gram. Since the '07 British however, I have taken things a lot more seriously and as a result I have already made impressive gains. This is now the approach I will take until the British in Oct this year. I weigh everything now in the off season and allow myself 2-3 cheats a week and out of 60 meals that's not too bad!
JC: How do you alter your nutrition when you have a competition coming up?
JL: I just cut my cheat meals back to once a week and increase cardio, that's it. I would rather keep my food intake high and burn it out the other end. That's one of the biggest mistakes competitive bodybuilders make, they cut their food too much and end up going very catabolic. I actually grow into a show and my carbs will never go below 300g daily and normally stay around 400 whilst dieting with overall calories around 3500.
JC: How often do you train and do you have a training schedule?
JL: I train 1 day on 1 day off. I train chest/tris, back/calves, shoulders/bis and legs. As time has gone on I have trained less and less and rested a lot more. Since doing this my physique has blossomed.
JC: What kind of cardiovascular work do you do?
JL: I do a combo of cross trainer and incline tread. I do this on and off season. 30 minutes 6 days a week off season and up to 60-90 minutes 7 days a week pre contest.
JC: Do you ever have problems with motivation for training?
JL: Yes, I found training got in the way of eating in the past! I have now for the first time in years got a training partner and we have gelled straight away. I now look forward to every session and the improvements they bring.
JC: Do you participate in any other sports?
JL: I love to ski and normally right now I'd be in the Alps. This year with the Arnold I have had to make do with watching skiing on the television and hearing the countless stories from my father at how good the snow was/is!!
JC: Do you have any useful tips to share with MuscleTalk members which you can draw from your experience?
JL: Be consistent. Diet is key. I always tell people that I'd rather miss a workout than a meal and this is SO true. Excuses are there for the weak and ill prepared.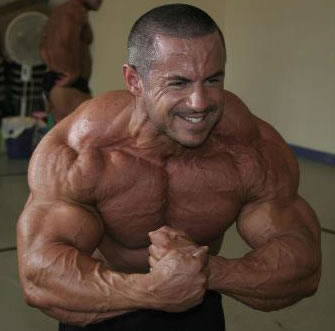 JC: Other than training and living the lifestyle of a competitive bodybuilder, what else do you like to do in your spare time? Do you get much time to relax?
JL: I work like Trojan and so does my wife. My day starts at 5.15am 6 days a week. Sunday is our day together, so Saturday nights is spent going out for a meal and then Sundays are spent just chilling and going for walks as the countryside around here is great.
JC: James, as you're a regular on forums, especially MT, do you feel that people's knowledge of nutrition and training has improved since bodybuilding and strength forums have become so popular?
JL: Of course. People can learn a lot from bodybuilding sites and forums. They should also beware as there is a lot of miss information out there too. Good moderators who are knowledgeable are key to the success of a board, just as MT has.
JC: What made you join MT in the first place?
JL: It's a place to firstly gain information and thrash theories and ideas about with like minded people. I have also made some good friends on the board which I have later met and remained in contact with.
JC: Many thanks for taking the time to be interviewed and on behalf of all the MuscleTalk members, I'd like to wish you all the best in the Arnold Classic. See you on MT!!
Thanks a lot, it was my pleasure.